Is it about time for an oil change near Willow Grove, PA? The service center here at Sussman Hyundai has you covered. We're fully equipped to provide you with topnotch automotive care. Continue reading to get a peek into the kind of experience we have in store for you and your car, as well as some valuable oil change information. If you have any questions, feel free to call, email, or pay us a visit so we can get them answered for you. 
Schedule an oil change online here!
Convenient Oil Change Services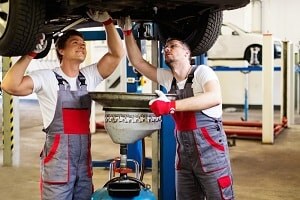 Whenever you're in need of an oil change, you probably expect this vital aspect of automotive maintenance to be performed timely and with a high level of accuracy. That's exactly what we'll strive to provide when you bring your car to our service department. Our technicians are certified and put their skills and know-how to work in order to meet your standards and ours.
How Oil Changes Help Your Car's Engine
Oil that's too old begins to break down and ceases to clean and lubricate all your engine's many moving parts. On top of that, it will start to collect any dirt that it finds laying around. The result is a debilitating sludge that stops your engine from working at all. Getting regular oil changes prevents this from happening.   
When to get an Oil Change

The length of time you should generally wait between oil changes depends on the type of oil that your engine uses. For instance, if you drive an older car that runs on conventional oil, it should be changed about every 3,000 to 5,000 miles. The synthetic oil that flows through most newer cars' engines should be changed every 6,000 to 7,500 miles.
Oil Change Indicators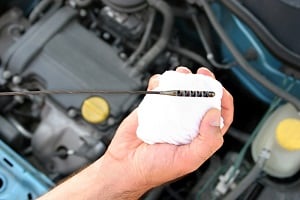 Variables like road conditions, driving behavior, and climate can do a lot to influence how long your vehicle can actually go before needing another oil change, so here are a few warning signs to keep in mind:
The oil pressure, oil change, or check engine light turns on
Your engine is running louder than normal
When you check the oil, it looks dark brown or black instead of honey or amber
If you've noticed some of the warning signs that your vehicle is due for an oil change, go ahead and contact our Sussman Hyundai team so we can get you scheduled for your appointment.