Are you in need of brake repair near Glenside, PA? The team at Sussman Hyundai can help you out. We have a state-of-the-art service center on-site and a team of factory-trained and -certified technicians who provide high-quality repairs daily.
Keep reading to learn a little more about your car's brake repair needs. Then, give us a call and we'll get you scheduled for service!
Schedule your Hyundai brake repair online here!
Brake Repair Interval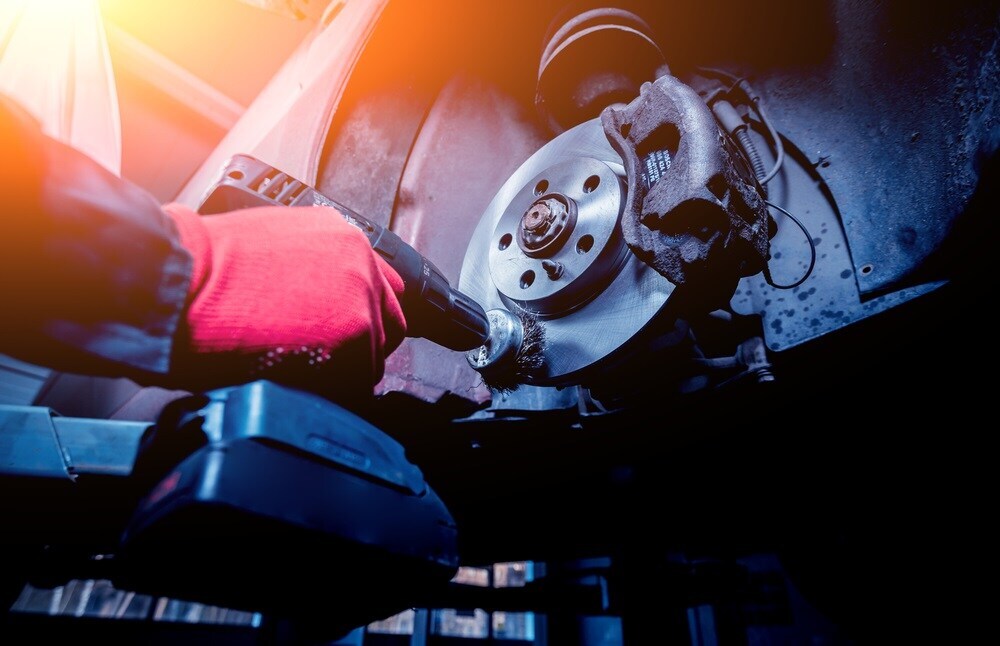 On average, drivers need a new set of brakes every 50,000 miles. However, we recommend having your braking system checked with every 7,500-mile oil change. This way, it's getting inspected by trained eyes at least twice per year.
By being vigilant about regular checkups, you can make sure to catch any brake repairs early on.
Visit our service center online here!
Signs You Need Brake Repair near Glenside

While it's a good idea to have your brakes checked regularly for repair needs, you can also stay on the lookout for certain signs from your vehicle that it's time to visit your local Hyundai service center. These include:
Squeaking brakes
Grinding brakes
Brake fluid leaks
Also, pay attention to what happens when you brake. Does your car shudder or pull to one side? Are your brakes less responsive than normal? These are all symptoms of brakes in need of repair.
Your dashboard will give you a few cues, as well. If you see a red dashboard light that looks like the word BRAKE, check your parking brake. If it's not engaged, then there may be an issue with your braking system.
Another light to look out for is a yellow light that says ABS. This could indicate a fault with your anti-lock braking system.
If you see either of these dashboard symbols, schedule service as soon as possible.
How to Make Your Brakes Last Longer between Repairs
If you want to reduce the number of brake repairs and replacements you need, there are a few things you can do that have been shown to reduce wear and tear. Just a few of these are:
Keep a safe following distance: Frequent hard braking or emergency braking can wear out your braking system pretty quickly. To avoid this, keep a safe following distance between you and the car in front of you at all times. Also ease your way into a stop at a stop sign or traffic light.
 
Avoid frequent towing: Trailering adds a lot of weight to your vehicle, which can put additional demand on your brakes. Try to limit towing as much as possible. Also use engine braking where possible while towing.
 
Stick to the highways: Since city driving tends to be a bit more stop and go, it can put extra pressure on your braking system. Where possible, stick to the highways for your commutes.
 
Use quality materials: To put it simply, high-quality materials are more likely to last longer. That's why we recommend choosing hard brake pad compounds and carbon-ceramic rotors.
If you have any questions about recommended or preferred brake pad materials, our team is always standing by to help!
Schedule Brake Repair near Glenside
If you're due for brake repair near Glenside, contact the team at Sussman Hyundai and we'll get you fixed up and back on the road as efficiently as possible.