Safe travels throughout the Willow Grove, Abington, and Lower Southampton Township areas depend on tires that are in good condition. Tires that have worn down too far simply don't have what it takes to go the distance. When there's not enough traction, sliding and hydroplaning can easily occur.
We want to help you determine whether your tires are still able to provide you and your family with the support necessary to get from Point A to Point B and beyond. So, our team of experts here at Sussman Hyundai has put together this brief guide that covers how to check tire tread. Take a quick moment to read through it.
If you have any questions as you're reading, you're welcome to stop by our service center to speak with a member of our team of technicians. They're always happy to talk shop. You can also email or call if you would like to schedule an appointment!
A Look at Tire Tread Depths and What They Mean for Your Vehicle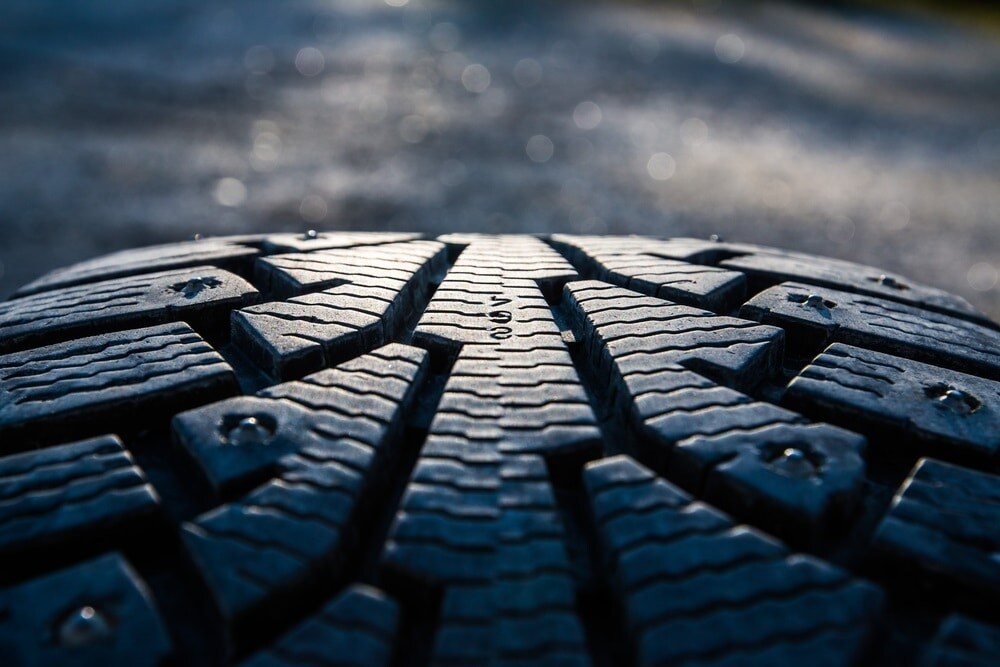 When a tire is new, its tread depth should be at 10/32 to 11/32 of an inch. Treads for SUVs and trucks have been known to be even deeper. No matter what you drive, you're in good shape if the tread on your tires measures at least 4/32 of an inch or deeper.
Your tires will need to be replaced soon if they have a tread depth of 3/32 of an inch. Tires that measure at 2/32 of an inch should be replaced immediately in order for your vehicle to continue to provide a safe driving experience.   
Tread Depth Gauge
Tread depth gauges are easy to use, inexpensive to buy, and can be picked up at any auto parts store. To use it, all you have to do is place the probe in one of the grooves on the tire's tread. It's important to make sure that the gauge's shoulders are even as you press them against the higher part of the tread.
Indicator Bars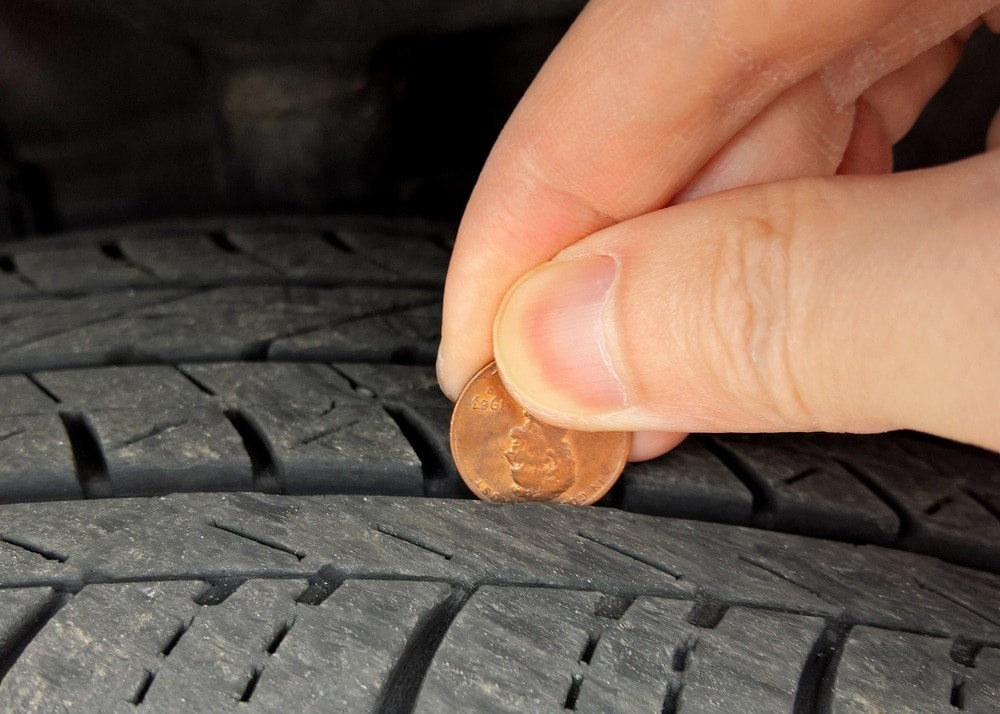 Tread wear indicator bars are another easy way to determine if your tires need to be replaced. They're found on most commercial tires and will show up once a tire reaches the 2/32-inch mark.
The Penny Test
The penny test is also a good way to examine the condition of the tread on your tires. All you have to do is insert a penny in between the treads with Lincoln's head pointing down. The tread is deeper than 2/32 of an inch if you can't see the top of his head. If you can see all of Lincoln's head, it's time to replace your tires.
Remember to Keep an Eye on the Condition of Your Tires
If you live near Willow Grove, Abington, or Lower Southampton Township and have questions about any of the above methods for determining tire tread depth, don't hesitate to stop by. If you've noticed that your tire tread is too low-or you would like us to check the tread depth for you-simply contact us here at Sussman Hyundai today so we can take a look.